Testimonials
A business is operational and continually successfully when it displays unparalleled results and unquestioned trustworthiness by its clients. All American has displayed to the residents of Newport County for nearly a decade, there is simply one choice for all your landscape and construction essentials. Phenomenal company.
-Middletown, RI resident
Tom is very professional!!! He is very quick to reply and all of his people know their position very well! As landscape companies go I rate them at the top of the list!!!
-Newport, RI resident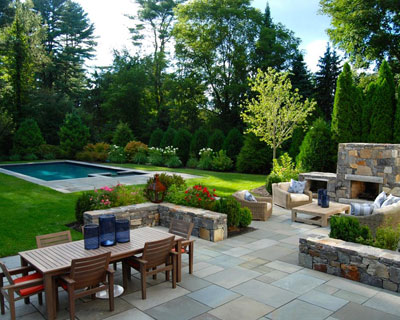 It was a pleasure working with the All American Landscape & Masonry team. We couldn't believe how wonderful the project came out when we returned from vacation. The new patio and gardens have created a space for my family to enjoy.
Portsmouth, RI resident