Our Services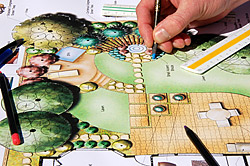 At All American Landscape & Masonry, we have been providing our residential and commercial clients with the following services throughout the greater Newport RI region, for many years:
Landscape Design: when it comes to landscape design it is also best to have the help of a professional designer. The reasons are many, but mainly so that you can get the best out of the space you have available. Also so that you can have a low maintenance landscape that will add so much too your property. Read More >>
Hardscapes: we provide our clients with a full range of hardscape services that include patios, retaining walls, driveways, walkways, permeable pavements, water features and outdoor kitchens. Let us take care of your next hardscaping project for you.
Masonry: at All American Landscape & Masonry, we are the masonry specialists. We have a team of experienced artisans who will custom design and build you any masonry feature you may have in mind. Whether it is concrete, brick or natural stone; we are the right company for the job. Read More >>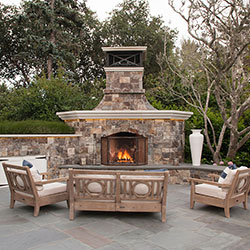 Landscape Maintenance: Our landscape maintenance services include mulching, lawn mowing, fertilization, trimming, pruning, clean-ups and planting designs. We can perform regular maintenance tasks by developing a program for your properties needs, or we can do a one-off service. Read More >>
Landscape Construction: when it comes to landscape construction, we are your one-stop shop. Starting from the site preparation to the design and planning phase, then all the way through the construction; All American Landscape & Masonry can do it all!
Lawncare and Fertilization: are your lawns in need of some serious TLC? If the answer is yes then perhaps you need our lawn care and fertilization services? Our professionals will have your lawns looking their best in no time. If you want your lawns healthy and vibrant all year round then give us a call today.
Tree Services: we have a team of expert arborists to tackle all types of tree services. Perhaps you need pruning, trimming, stump grinding or disease control methods? Tree removal is another specialized service that is highly recommended carried out by professionals so as not to damage any surrounding property.
Snow and Ice Management: at All American Landscape & Masonry we have all the necessary equipment, tools and machinery to manage your snow and ice situation. We understand that it is dangerous to leave snow and ice on walkways, sidewalks, driveways and parking lots. That is why we offer 24/7 snow and ice management services. Read More >>